When a woman becomes a mother, she undergoes one of the most incredible transformations in the world. She goes from being someone's daughter or wife to be a protector and provider for her new family. It's an awe-inspiring transformation, and it deserves to be celebrated!
One way to celebrate a new mom is with a luxury push gift. These gifts are given to mark the occasion of bringing a new life into the world, and they range from beautiful to practical.
In this blog post, we'll discuss some of the best luxury push presents available on the market today. Stay tuned for ideas that will make any new mom feel special!
What are push present ideas, and why are they given?
Push present is given to new mothers to celebrate the occasion of bringing a new life into the world. They can be anything from a beautiful piece of jewelry to a practical item like a diaper bag.
Some people view great push presents as a way to thank the mother for all she's done, while others see them as a way to help the mother prepare for her new role as a parent.
There are no set rules for what makes an appropriate great push present, but most people agree that it should be something special and memorable.
It's also important to choose something that the mother will actually use, rather than something that will just end up collecting dust in her closet.
These gifts are sure to make her feel appreciated and loved, and they'll help her get ready for the journey ahead!
What are some of the best luxury push gifts ideas available on the market today?
When it comes to luxury push presents, there are plenty of options to choose from. Here are some of the best ideas:
If you want to give something truly unique and special, consider commissioning a custom piece of artwork for the new mom in your life. This could be anything from a portrait to a painting of her child's footprints.
Birthstone Ring 1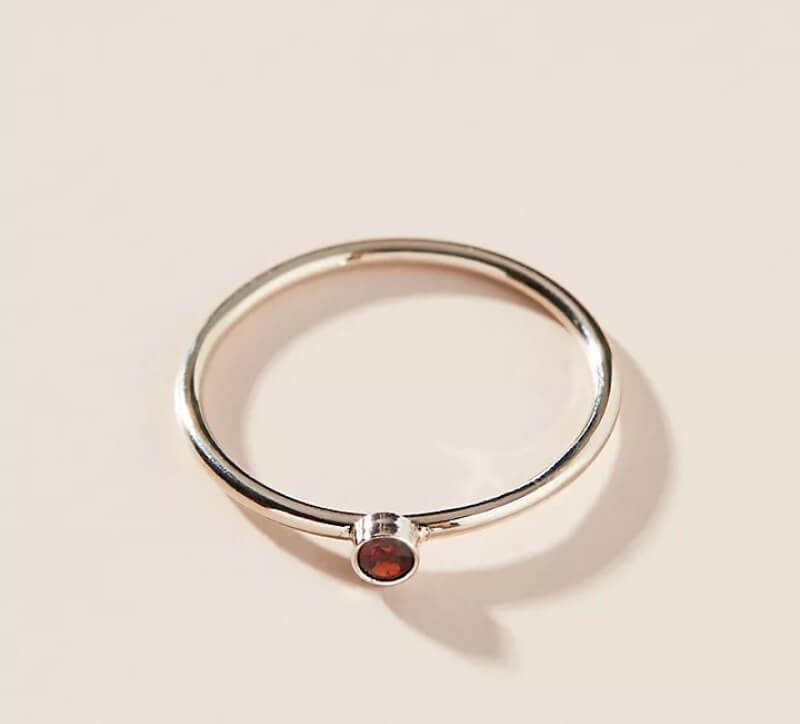 A birthstone ring is a beautiful and sentimental gift for a new mom. Maya Brenner is an internationally renowned celebrity-fave jewelry designer.
This elegant 14k yellow gold ring features a stunning birthstone, the symbol of new family unit!
If you're looking for a special and unique push present, a birthstone ring is a great option. It's something she can wear every day to remind her of her child, and it will become a cherished family heirloom in years to come.
Personalized Photo Locket 2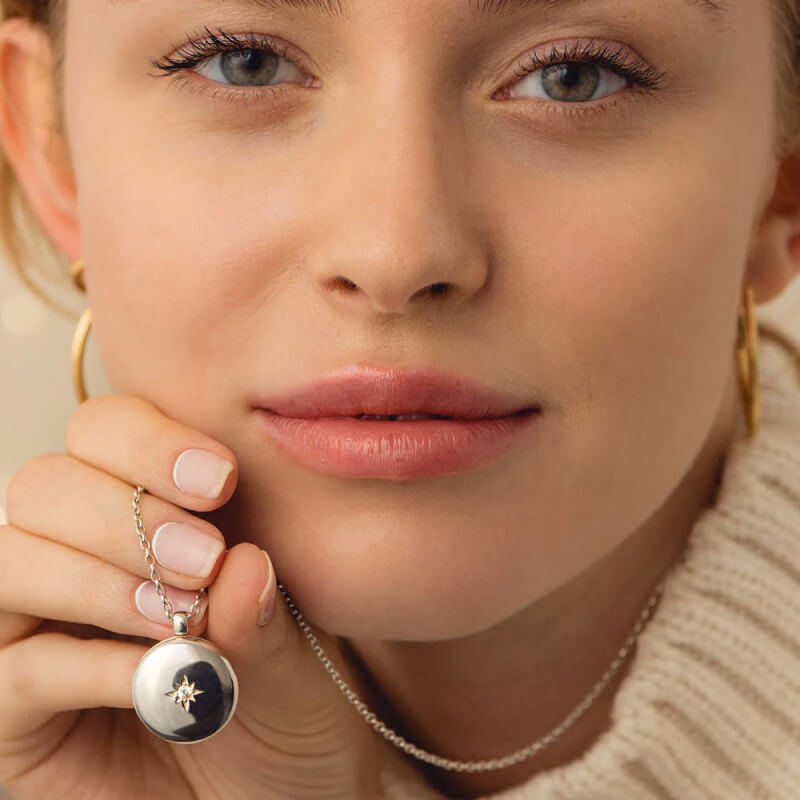 This beautiful personalized locket is on of the best push present ideas for any special occasion. It features a personalized sterling silver or gold pendant set with an elegant sapphire, and at no additional cost you can have it engraved to make a new mom custom push present!
Diamond Halo Pendant 3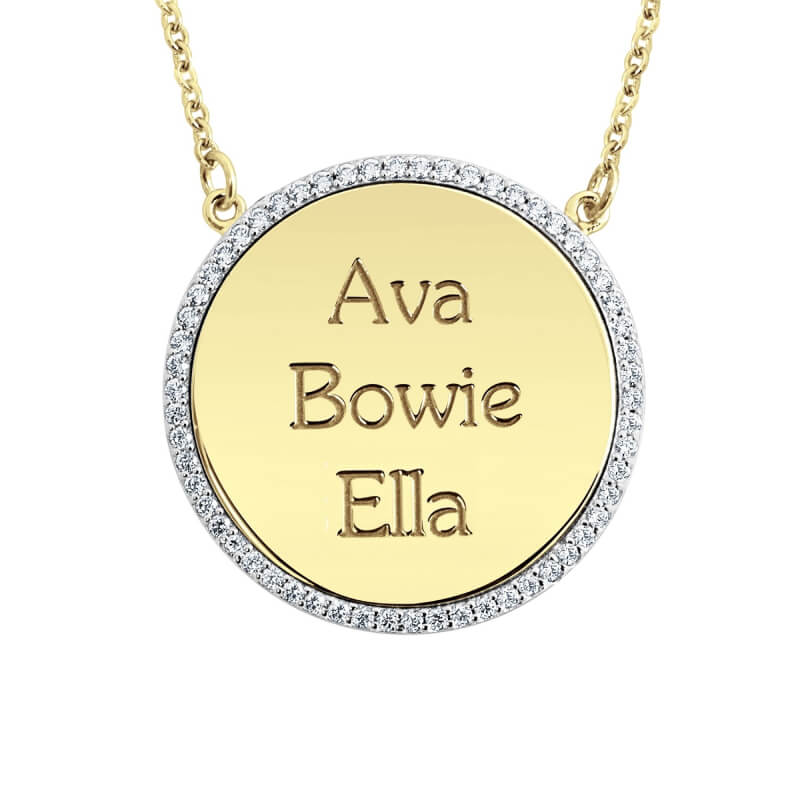 The perfect gift for a second or third time mama! This stunning pendant is available in three different precious metals, with up to three names being engraved on the gem.
Coffee and Espresso Machine 4
Think about the perfect morning for new parents. You're finally able to brew that well-needed cup of joe without having to worry if it's going to be too weak or strong, and then you don't even need an espresso because your baby takes its first sip!
It makes all those sleepless nights worth every single minute as they enjoy themselves with some great-tasting caffeine in their system (and yours).
Sleek Smartwatch 5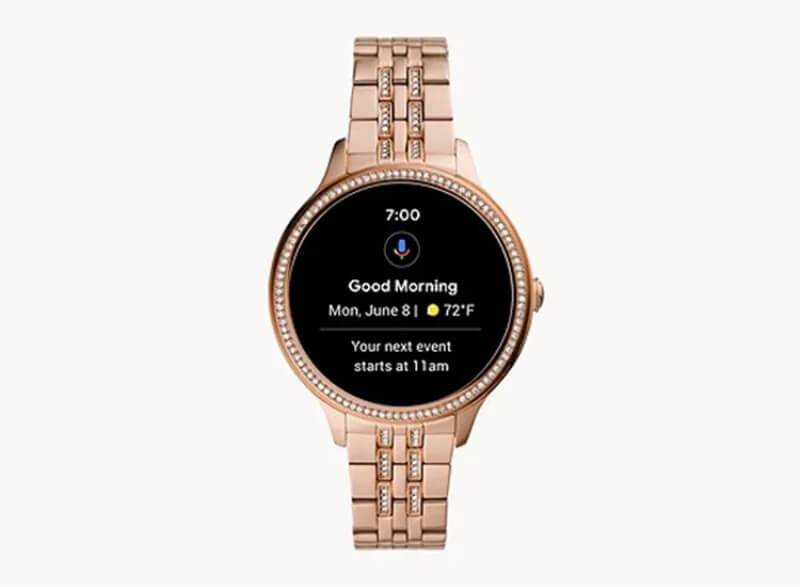 Thanks to its Google Pay integration, Fossil's Gen 5E Smartwatch is the perfect push gift for techie moms.
It can track her fitness goals and sleep cycles without being too bulky or distracting on a daily basis with all of its features that help keep mom organized!
This watch is a practical push present for new moms.
Diamond Earrings 6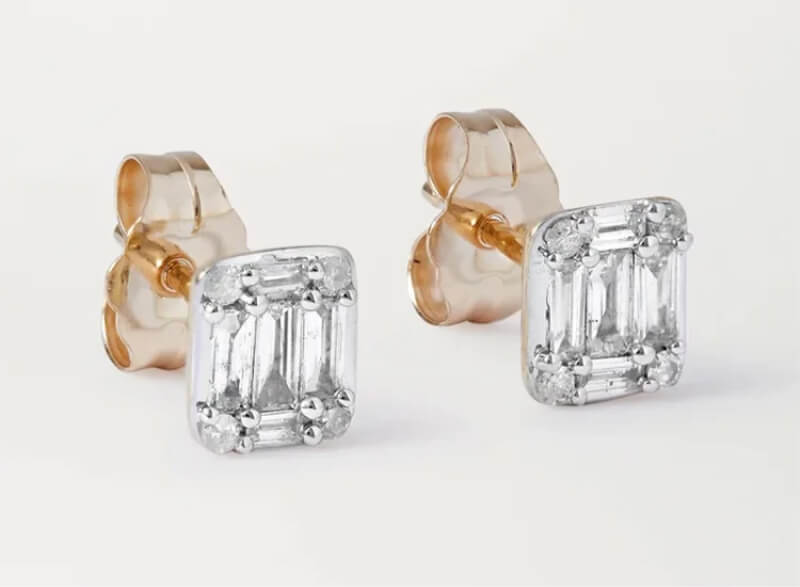 Your partner is about to embark on the most amazing journey ever! These stunning gold studs are set with 0.24 carat diamonds, which makes them an excellent push present for any new moms out there that needs a little reminder of how strong she really has been through everything–and we all know it's not easy being pregnant or having children sometimes.
You can even these great diamond earrings with a diamond ring in a box.
"Mama" Necklace 7
A mama necklace is a beautiful and sentimental gift for a new mom. It features a pendant in the shape of a new baby's footprints, and it can be a cherished piece of jewelry for years to come.
If you're looking for a special and unique push present, a mama necklace is a great option. It's something she can wear every day to remind her of her child, and it will become a cherished piece of jewelry in years to come.
Newborn Footprint Art 8
Wherever you go, whatever happens in life – your footprints will always be there. Why not turn them into something beautiful?
A custom keepsake piece of framed artwork is a perfect present for any mom!
Cozy Throw 9
If she's got an easy-going personality and loves to snuggle with the new baby, this throw is sure make them feel right at home. Made of super soft microfiber fabric that won't shrink or fade–and it looks great too!
A perfect gift idea for momma's who want nothing more than some me time on the couch while watching their little one doze off in front her Geo Girls show
Hatch Restore 10
The Hatch Restore is the perfect gift for any new mom. This clever bedside device functions as a sound machine, smart light and sunrise alarm all in one – helping exhausted parents get more restful slumber while also waking them up feeling refreshed with an extra boost of energy!
Pearl Ring 11
One of the most beautiful and unique gifts you can give is a piece that will be passed down through generations.
This delicate ring features pearls in two different sizes, so it's as individualized to your new mommy-to-be like she is!
The matching necklace or earrings are also available for purchase separately if there are other people who want some too.
Engravable Necklace 12
Give the gift that will be loved forever with a personalized necklace from Kendra Scott. This layerable piece is an original, one-of-a kind design and comes in two different metals – silver or gold!
Choose your engraving services to make this special present even more memorable for someone you care about so much it's worth giving up something valuable (like money).
Washable Silk Robe 13
Give the new mom the gift of luxury with Lunya's super-luxurious silk robes. These are machine washable and can be used as both an outfit or loungewear, so they'll fit right into her busy schedule!
For something more formal wear select one of our beautiful button down pants matched up perfectly against charm bracelets – these make great gifts too because you're able to personalize them by adding charms identifying what kind event this was during which time she wore it most often
Initial Diamond Pendant 14
This 18k white or yellow gold diamond letter pendant is the perfect gift for any mom. It can be worn close to your heart with its special push, and always remind you of those who love her most dearly!
Designer Tote 15
The mom-toting leather tote is the perfect carryall for any new parents. With roomy soft interior, this stylish bag can be used by both mother or father as their own personal item when they need extra storage – but it also comes with an insert if you prefer more pockets!
The tough exterior ensures that everything stays safe from damage while making every day tasks like grocery shopping easier on your back (and wallet).
"Love" Earring 16
Hook her heart with a meaningful stud. 14k gold, script "love" design – perfect for the new mom in your life who has multiple ear piercings! Give her one of these dainty pairs or mix it up by giving them as gifts too other items from jewelry collections she enjoys wearing
Cartier Love Bracelet 17
The Cartier Love Bracelet is an ideal push gift because it has many elements to qualify as such. The bracelet's namesake—all about "love" and having a child is love like no other, it's also commitment piece on behalf of the wearer in that only one can be removed with its own gold screwdriver; designed into an oval shape featuring two connecting arcs which are meant hug around your wrist comfortably while ensuring durability (handcuffs).
This iconic accessory comes available for customization by engraving onto bangles etc., including white/rose or yellow gold options along diamond insets
Artnash Bespoke Jewellery 18
You can show your partner how much they mean to you by crafting a custom-made piece of jewellery. Artnash, an Singapore based company specializes in making designs for clients that fit their imagination and budget with rainbow eternity rings to gemstone earrings set proudly gold or platinum—you are able express yourself creatively!
fourth generation certified gemologist Aarti Sonawala consults individuals one onone designing exactly what's wanted; built almost entirely wordofmouth this family run business sources materials ethically & responsibly while holding onto core values such us honesty and trustworthiness
Tiffany & Co. HardWear Wrap Necklace 19
If you're looking for a gift to show your love, there is no better place than the Tiffany & Co. The Tiffany & Co. hard-to resist collection is a must for any woman looking to make an impression.
With options like the double wrap link necklace, which juxtaposes bold proportions with signature elegance thanks in part because it's sporting two large locks dressed up as jewels–you can't go wrong!
Longines La Grande Classique de Longines Watch 20
The end of a pregnancy culminates in an elegant and well-crafted timepiece. A special birthday is the ultimate marker for all those who have been through it, so why not show your indulgence by giving them something that will last?
The luxury watchmaker Longines has been around since 1832 when they first launched their brand La Grande Classique de longine here on this very spot!
Powered By Quartz Motion With Its Slim profiles And sleek lines It Is Not Just About Showing Off But Rather Delivering Time In Style distinguishes itself As One Of The Most Attractive Wrist Watch collections At This writer's fingertips
Carrie K Pearl Bar 21
For the luxury push gift idea, look no further than Carrie K's new collection for 2018. The signature "CarrieK Duō mechanism" allows for unique customization with interchangeability available at each end.
Whether you are looking for rocker style elements or something more elegant, this collection has it all. The pearls used in this collection are sourced from farmers all over the world who have been cultivating this material for generations.
This is a perfect way to commemorate the arrival of your new baby in style.
Harry Winston Diamond Tennis Bracelet 22
When it comes to luxury push presents, there are few gifts that can match the beauty and durability of a diamond. Thanks to their exceptional hardness, diamonds are able to stand the test of time, making them the perfect gift for someone who wants to cherish a memory for generations.
And thanks to their brilliant sparkle, diamonds are also incredibly eye-catching, ensuring that they will be prized possessions for anyone lucky enough to receive one.
If you're looking for a luxury push present that is sure to impress, then look no further than a diamond from Harry Winston.
Thanks to their unrivaled brilliance and longevity, Harry Winston diamonds are sure to make any occasion extra special.
Van Cleef & Arpels Vintage Alhambra Earrings 23
A veritable charm for the ages, Vintage Alhambra earrings in yellow gold and malachite will mesmerise even the most sleep-deprived jewellery connoisseur mammas among us.
The epochal clover has been donned by mothers of the royal and regal variety – the Duchess of Cambridge Kate Middleton and Princess Grace of Monaco have both used this charm to compliment their luxury push present choices.
Classic and classy, fit for the most discerning of clientele, these earrings are a perfect way to say congratulations on the arrival of your little one. So go ahead and treat yourself – you deserve it!
Chloé Alphabet Ring 24
There's nothing more luxurious than a beautifully crafted piece of jewelry. And when it comes to luxury push presents, Chloé's Alphabet Ring is the perfect option.
Made from brass with a gold tone finish, this ring is sure to make a statement. Signet rings are typically associated with tradition and family legacy, making this an ideal gift for a new mom. You can choose to stick with a single letter or spell out a word with a stack of rings across your hand. Either way, this is a gift that she'll cherish forever.
Marguerite 18ct gold diamond stud earrings 25
Nothing says luxury like a pair of diamond earrings. And these earrings are extra special, with 8 hand-set diamonds. They're the best push present for Meghan's daughter Lilibet – and the irregular shape is an on-trend take of the traditional flower shape.
Whether you're looking for a special gift for a new mom or a way to spoil yourself, these earrings are sure to please. So don't wait any longer, treat yourself or someone you love to a little luxury today.
Initial pendant 26
This luxury pendant would make the perfect push present for any new mom. Formed with 0.7 carats of silver diamonds and set with black rhodium, it is both a traditional and modern piece that can be personalized with any initial.
Whether you're looking for a gift to commemorate the birth of your first child or you want to show your appreciation for a friend or family member who has just become a mom, this pendant is sure to be cherished for years to come. And what's more, it's a luxury gift that won't break the bank – so it's truly a win-win!
Pearl Baroque earring drops 27
From the official photos of the Duke and Duchess of Cambridge with a newborn Prince George in August 2013, to teaming with a yellow Jenny Packham dress to introduce Princess Charlotte to the world in 2015, Kate wore the pearls again in April 2018 when she welcomed Prince Louis into the world.
The beautiful pearls were the perfect accompaniment to the red Jenny Packham dress, which fondly reminded many of the late Princess Diana's iconic red maternity dress.
This pearl is one of the best classic push present ideas.
Baguette ring 28
This 18ct gold baguette ring is one of the best push presents. Not only is it a stunning piece you could wear everyday, but it's also available in blue or pink sapphire to reflect the sex of baby too.
With its stunning design and luxurious materials, it's sure to become a treasured keepsake for years to come.
Dyson Airwrap Styler 29
Post-partum hair is one of the most frustrating things a new mom has to deal with. It's greasy, frizzy, and just generally unruly. But with this luxury styling tool, she can have salon-perfect tresses every day.
The Airwrap styler comes with a pre-styling dryer, 1.2″ and 1.6″ barrels, soft and firm smoothing brushes, and a volumizing brush. The set also includes a soft storage case and travel bag. This is one posh gift she probably wouldn't get for herself, but she'll wonder how she ever lived without it.
Air Purifier 30
Consumer Reports' top recommended air purifier makes such an excellent gift! Not only is it surprisingly small and attractive, but it's also designed to filter allergens and neutralize odors from spaces up to 1,300 square feet.
This is a lifesaver for anyone with allergies or sensitivities, and it's also great for families with young children. After all, who doesn't want a fresh and clean smelling home?
How can you choose the perfect push present for a new mom in your life?
When it comes to choosing the perfect push present for a new mom, it's important to think about what she will appreciate most. Is she a practical person who would love a practical gift, or does she prefer something more luxurious?
If you're not sure what to get, consider her personality and lifestyle. Does she love spending time in the kitchen? A nice set of cookware may be just the thing she needs. Or maybe she's always on the go and could use a new set of travel-sized toiletries.
No matter what you choose, make sure it is something that she will use and appreciate. A luxury push gift doesn't have to be extravagant – sometimes a simple gesture can mean the world to a new mom. So whatever you do, don't forget to show your appreciation for all she's done!
Who should buy a push gift for a new mom, and when is the best time to give it to her?
Who should buy a push present for a new mom? Anybody can purchase a push present for a new mom – it doesn't have to be just the father of the baby. Grandparents, uncles, aunts, and friends can all pitch in to get the new mom something special.
When is the best time to give a push present to a new mom? The best time to give a push present to a new mom is any time after she has given birth. You could give it to her when she comes home from the hospital, or wait until her first post-partum doctor's appointment.