As a gamer, you know that having the right gaming headset is important. Not only does it make your games more immersive, but it can also improve your performance. And if you're looking for a good gaming headset that will work with multiple platforms, the Lucidsound Ls31 wireless is a great option.
The Lucidsound Ls31 wireless comes with 50mm speakers and Neodymium magnets, which provide deep bass and clear highs.
You also get advanced 2.4GHz wireless technology and channel hopping technology, which ensures interference-free audio. Plus, the headset features a rechargeable battery that offers up to 15 hours of use per charge.
And if that wasn't enough, the Lucidsound Ls31 wireless also comes with dual microphones and mic monitoring. This lets you hear your own voice clearly while you're talking to others online or in-game.
So if you're looking for a good gaming headset that will work with multiple platforms, the Lucidsound Ls31 wireless is definitely worth considering.
Features of the LucidSound LS31
The build of this headset is really nice and sturdy. It feels like they'll be able to withstand some rough treatment without breaking easily at all!
The ear cups on the headset are extremely soft and comfortable, probably the most comfortable I've ever felt. Likewise, the memory foam on the top of the headset ensures comfort. I played for up to four hours with these on, and it was really comfortable.
It is a heavy headset, weighing close to a pound. However, it's still reasonably comfortable to wear over long periods of time because of the padding on the top. The headset also is not great at handling heat.. The ear cups don't disperse heat well, so I usually need to take them off for a few minutes after wearing them for a while to allow my ears and head to cool down.
The quality of the mic overall is very good. The mic is detachable and extremely flexible. It also has an LED on it that indicates when it is muted. The LED is quite bright and I will say it is distracting to have a red light in the corner of your vision but you can turn the mic over because of the flexible arm.
The microphone picks up really well. It has dual mic capability. So, if you don't want to use the boom mic, you can take it out, and then you just have a regular headset.
The audio quality of this headset is good. It is not anything revolutionary but it is nice for gaming or listening to music and watching videos. It has a built-in 7.1 digital surround sound, which provides good sound quality.
It also gives you nice noise reduction with those closed-type ear cups. So, it will reduce the environmental noise around you as much as possible and may give you an isolated feeling.
Reasons you will love about the LucidSound LS31 wireless gaming headset
The LucidSound LS31 is a comfortable headset that follows the same design sensibilities as other current-gen LucidSound headsets.
It features premium materials, a metallic framework, and generous cushioning. The cooling gel present in the LS35X is not present in this headset, but it is still comfortable to wear, with oval over-ear cups and quality memory foam.
The earcups carry all of the controls, as seen in other wireless LucidSound headsets. They include large dials on each cup to control game volume and chat volume independently.
You can press down on each cup to mute your game sound or your microphone. The headset is easily charged with a micro-USB cable, and it carries around 15 hours of playback time.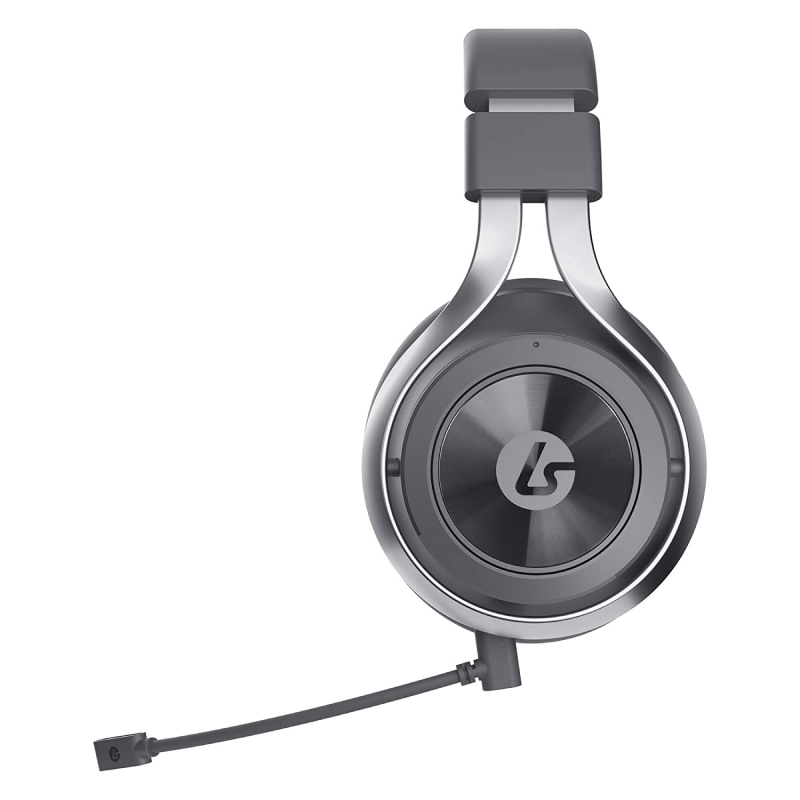 The LucidSound LS31 headset delivers good sound quality, with beefy 50-mm neodymium speakers.
There is no 7.1 surround experience, but you can claw some of it back with Windows Sonic or Dolby Atmos software solutions on Windows 10 or Xbox One.
The LS31 is tuned for game audio and offers a decent soundscape with pronounced highs for tactical play, separating out footsteps, reloads, and other audio cues that give you an edge.
Using Dolby Atmos, the LS31 performed well in go-to multiplayer titles like Battlefield V and Call of Duty, creating an immersive sound stage with little distortion. The max volume is also quite generous if you prefer things louder.
While there are wired headsets in this price range that perform a little better in terms of sound quality, you won't get the wireless signal throw.
Rather than enlist Bluetooth or Xbox Wireless for the LS31, LucidSound is leveraging its own channel-hopping 2.5GHz USB dongle. We found it to be rock solid even in extremely congested 2.5GHz conditions. The range is also quite impressive, and it should serve users well even in very large home theater setups.
Reasons you may dislike the LucidSound LS31 wireless gaming headset
surprisingly good, which is odd, considering how well its LS35X cousin nailed this basic functionality.
The sound across every app we tested and recorded in was clear, and the sidetone mic-monitoring is also loud, with a way of altering it. While the mic experience overall is great for gaming with friends, it's one of the best we've tested in this price range.
You'll be able to stream or create content with this thing without any issues.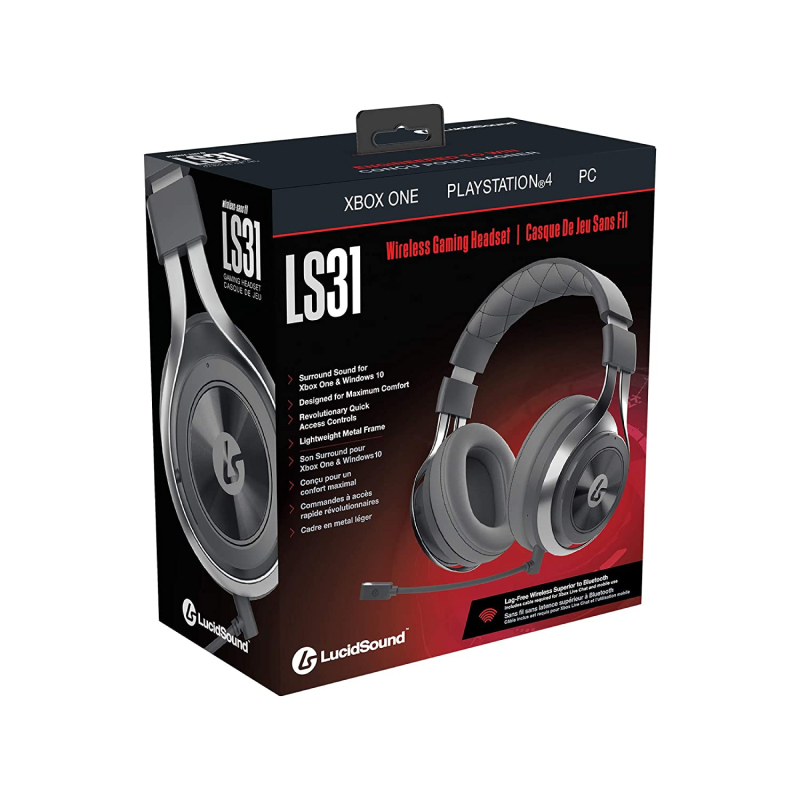 LucidSound missed an opportunity to offer similar functionality to that of the Astro MixAmp, which allows users to feed Xbox audio using the optical cable while using the USB connectivity for voice chat.
The LS31 doesn't allow for platform combining in this way. Additionally, it requires an extra cable to utilize voice chat on Xbox One, which defeats the point of it being wireless, to some degree.
While this is more of an Xbox problem than a LucidSound problem (Microsoft requires manufacturers to license its security chips to bypass the 3.5 mm mic connectivity), it's something to be aware of.
Finally, I find that the LS31's bass and treble boosts sound a little unnecessary. The bass boost introduces distortion into the mix in my experience, which simply doesn't sound good in either games or music. Perhaps it's subjective, but I'm not sure what the point of treble boost is, either. It can exaggerate vocals a bit better, but it sounds off in almost every situation you might find yourself using this headset.
Is the LucidSound LS31 headset worth buying?
The LS31 is a great headset with quality materials and prioritized comfort that delivers an excellent overall audio experience, with the exception of the microphone.
While it is passable for general use, I would love to see LucidSound improve this aspect of the headset in future models.
Additionally, I would like to see more control over the sidetone volume as well as EQ boosting features in the PC software. However, overall, if you are looking for a headset that can function across Xbox, PC, and PlayStation 4, the LS31 is a great option that won't disappoint.